ES BOTÀNIC CAVANILLES is a Secondary School Institute from Valencia, Spain that participated to the pilot application of DORGIS app and has included DORGIS AR in its Physical Education class content to students from 12 to 16 year old.
https://portal.edu.gva.es/iesbotanic/es/inicio/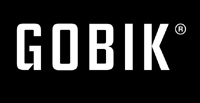 GOBIK, a renowned brand celebrated for its commitment to innovation and cutting-edge technology in cycling sportswear, proudly announces its support of the DORGIS AR project. In alignment with the goals of the DORGIS AR project, GOBIK aims to play a pivotal role in advancing Anti-Doping Education, raising awareness, and championing the fight against doping in recreational sports. This collaboration underscores GOBIK's dedication not only to pushing the boundaries of technological innovation in sportswear but also to actively participating in initiatives that promote ethical and clean practices within the sporting community. Together, GOBIK and the DORGIS AR aspire to create a lasting impact on Anti-Doping Education, ensuring a more informed and conscientious approach to sportsmanship in recreational sports.